This isn't another cry for help, this will serve as a comprehensive guide on how to play PWO with any Human Interface Device (see; HID).
That can range from anything like a generic USB controller to Xbox 360 Gamepads and even if you wanted to a Rock Band Drum set.
First of all you will need a program called Xpadder (link will be provided at the end of this post). Its basically an input wrapper making you able to assign KB/Mouse input onto Gamepad and other devices. Im not 100% sure if this program breaks the ToS however as it only serves as a translator between KB and Gamepad and doesn't touch any other program in any way it should be fine. (Member of staff send me a PM if i'm wrong)
After you download the Zip file you will want to extract it somewhere (i extracted it then moved the base folder into the program files directory). then click on Xpadder.exe and you will be taken through a few basic setup instructions and then you will get to a screen that will look like this:
The little white box in the top left hand corner will be red if there is no HID device detected. To start just follow the command in the yellow strip next to that box and it will run you through the basic button detection setup, you can change the base background for the type of controller (much like I have; See first image) there are some base images included in the package.
once you go through all the submenus, moving the button boxes to where you want them and click OK to save what you have done you should have something like this:
if you have done this right make sure you click the little controller icon below the mini image of the gamepad and select Save As to save the button layouts. Now you want to create a Profile. This is the easy part. simply click on any of the white blocks that correspond to a button on the controller and select a value from the keyboard or mouse: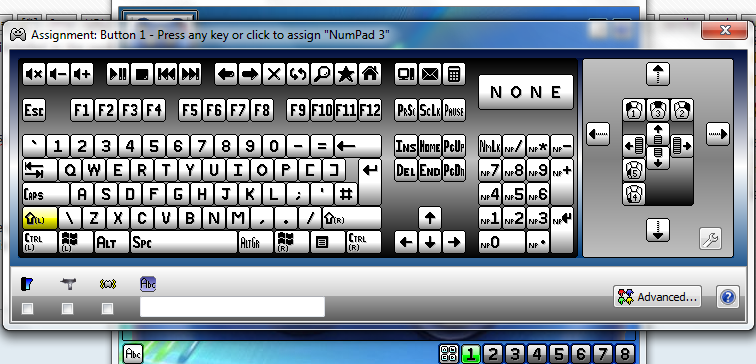 from there its just a case of assigning all the buttons you need
Once completed make sure you save the controller profile aswell. if you have done everything correctly it should look something similar to this: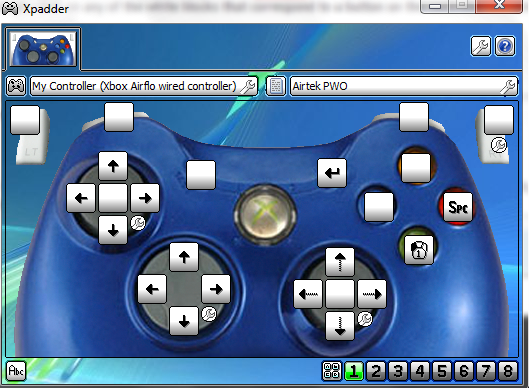 The beauty of Xpadder is that it will detect the controller that you have plugged in, and assign the last profile used with it...so if you only use that particular Gamepad or device with PWO, it will work every time and you wont need to do anything else apart from plugging it in. Also if you click on the wrench button (next to the help one) you can set more advanced options such as being able to start when windows does and starting minimized so that its out of mind.
As of client version 1.90 or maybe even earlier (sorry i cant remember when gamepad support was improved specifically) analog input now works properly
http://www.4shared.com/rar/nxU0gDYpce/Xpadder.html
?